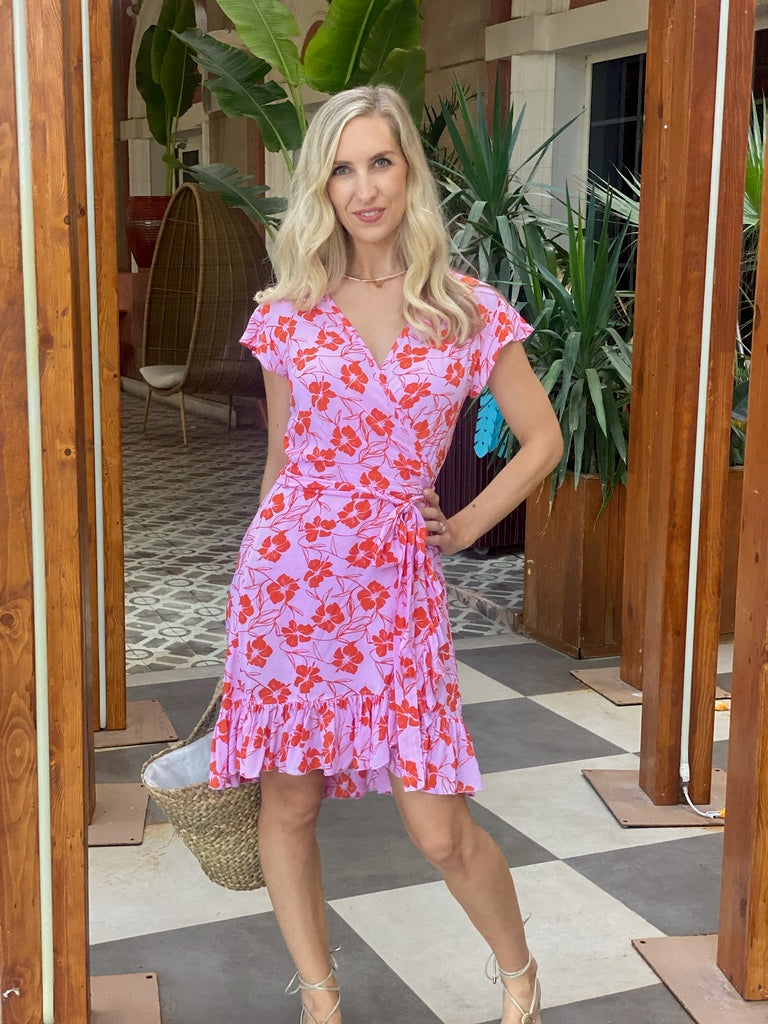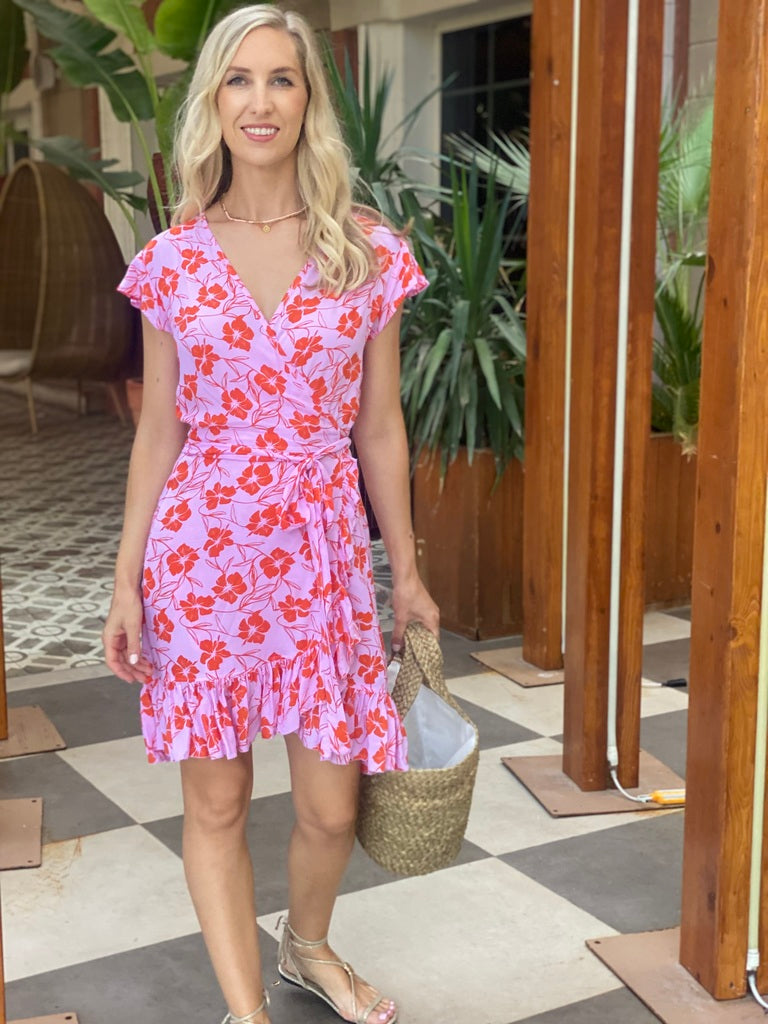 Short Wrap Dress - Coral and Pink Hibiscus
165.00 AED 220.00 AED
2BSDWRA
Made for fun! Our beautiful Short Wrap Dress in Coral & Pink Hibiscus will become a wardrobe staple in women's fashion.
This summer dress is made in soft breathable rayon with a ruffled hemline and elegant v neck, the classic wrap design comes with pretty cap sleeves and adjustable waist tie. A cooler morning?
Grab a latte, throw on your converse and a denim jacket. For a touch of glamour add some wedges and make it a party dress!
Available in 3 sizes - SM, ML and XL
Made from 100% rayon voile
Please see care instructions
14 day Refund/Exchange Policy on all items (except hats/visors and jewellery)
Dress Measurements
SM
ML
XL
CHEST
49 cm
52 cm
62 cm
WAIST
40 cm
43 cm
49 cm
HIP
52 cm
55 cm
65 cm

LENGTH   Front

                  Back

89 cm

102 cm

92 cm

104 cm

95 cm

105 cm
Measured across front of dress