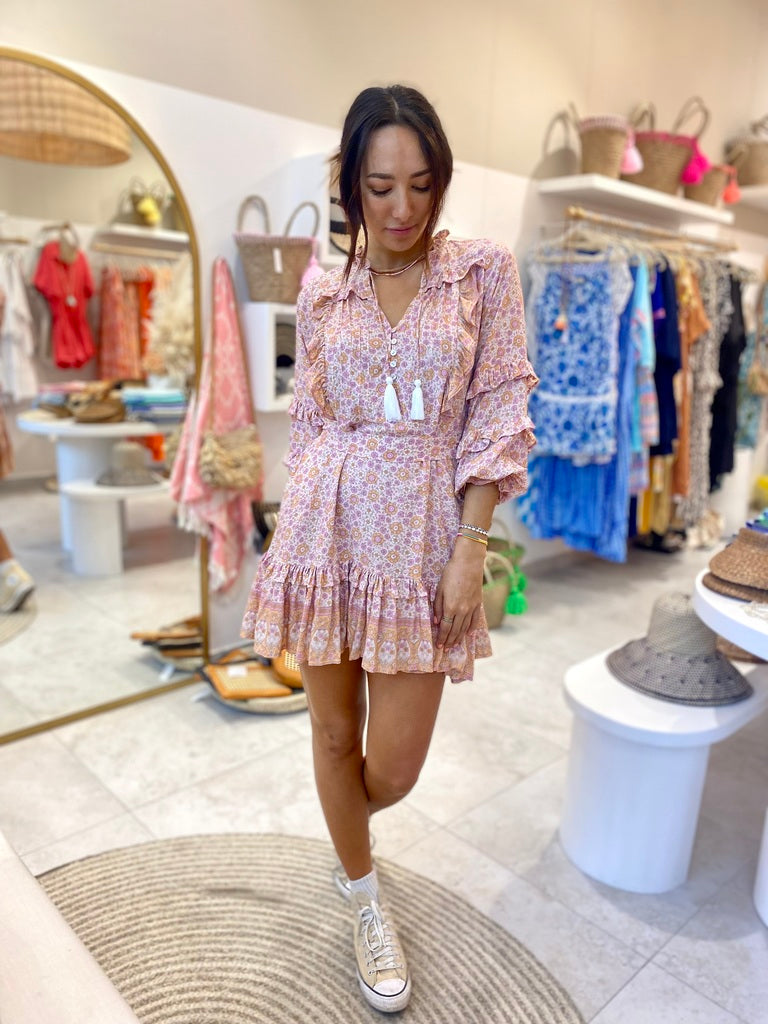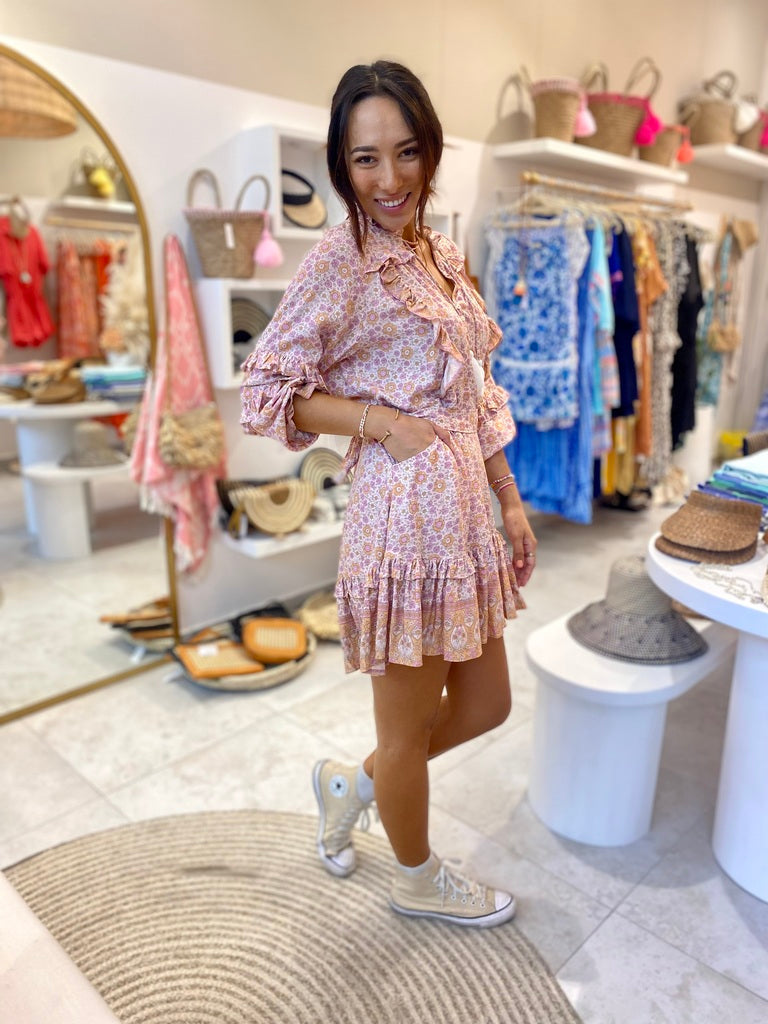 Gigi Dress - Apricot Flower
A new 2birds mini boho style, the Gigi Dress is a fabulous transeasonal piece.
This dreamy mini dress with ruffle detail is perfect for cooler days or just as perfect on a warm sunny day paired with simple flats. It has a flattering V neck with functional buttons and ties, ruffles, billowing elastic sleeves and a detachable waist tie.
This lightweight, loose fitting mini allows for endless styling opportunities. Bump friendly
This is a one size dress
Dress Measurements
Chest     63cm
Waist      61cm
Hip          71cm
Length    93cm
Measured across front of dress