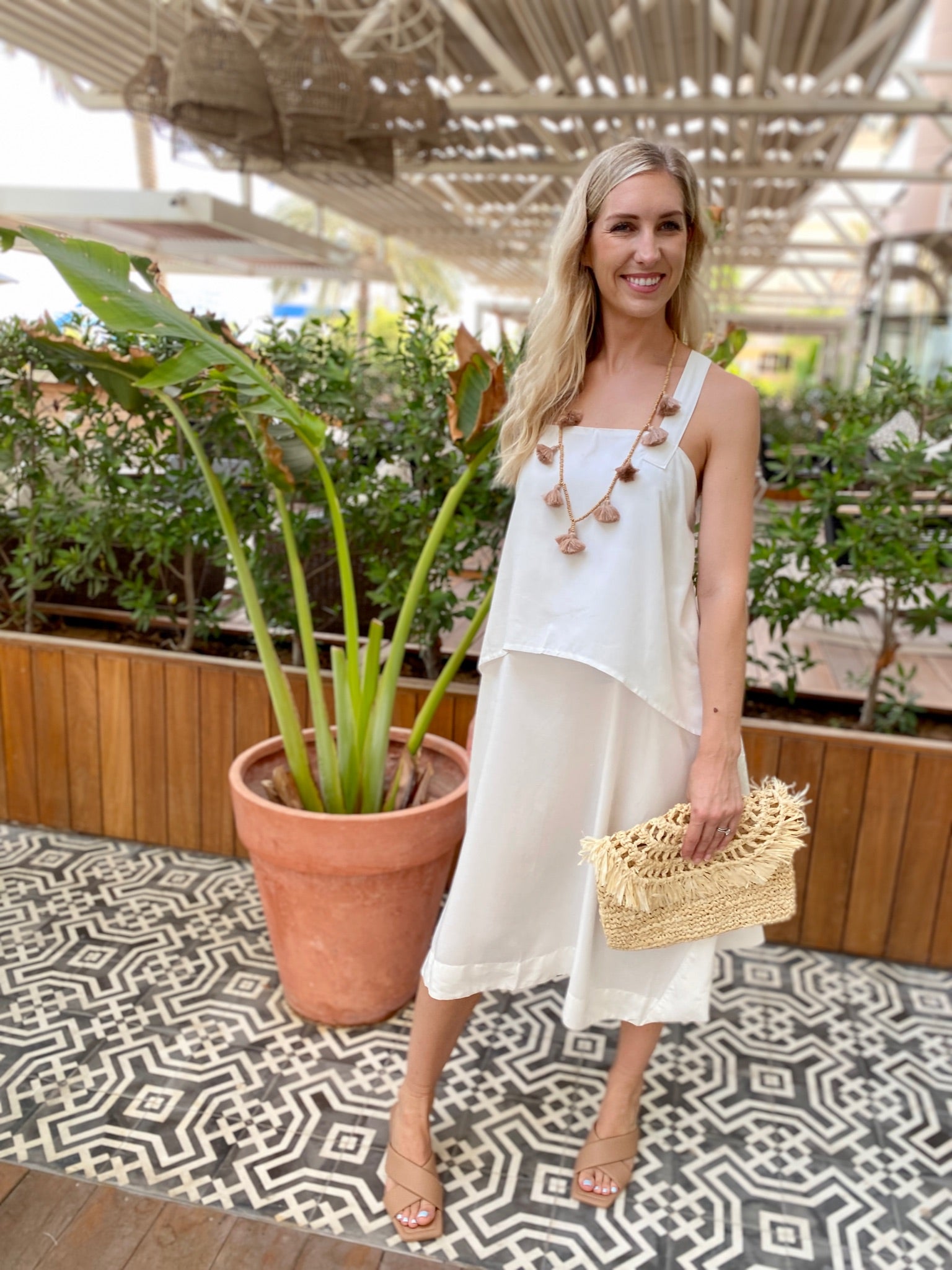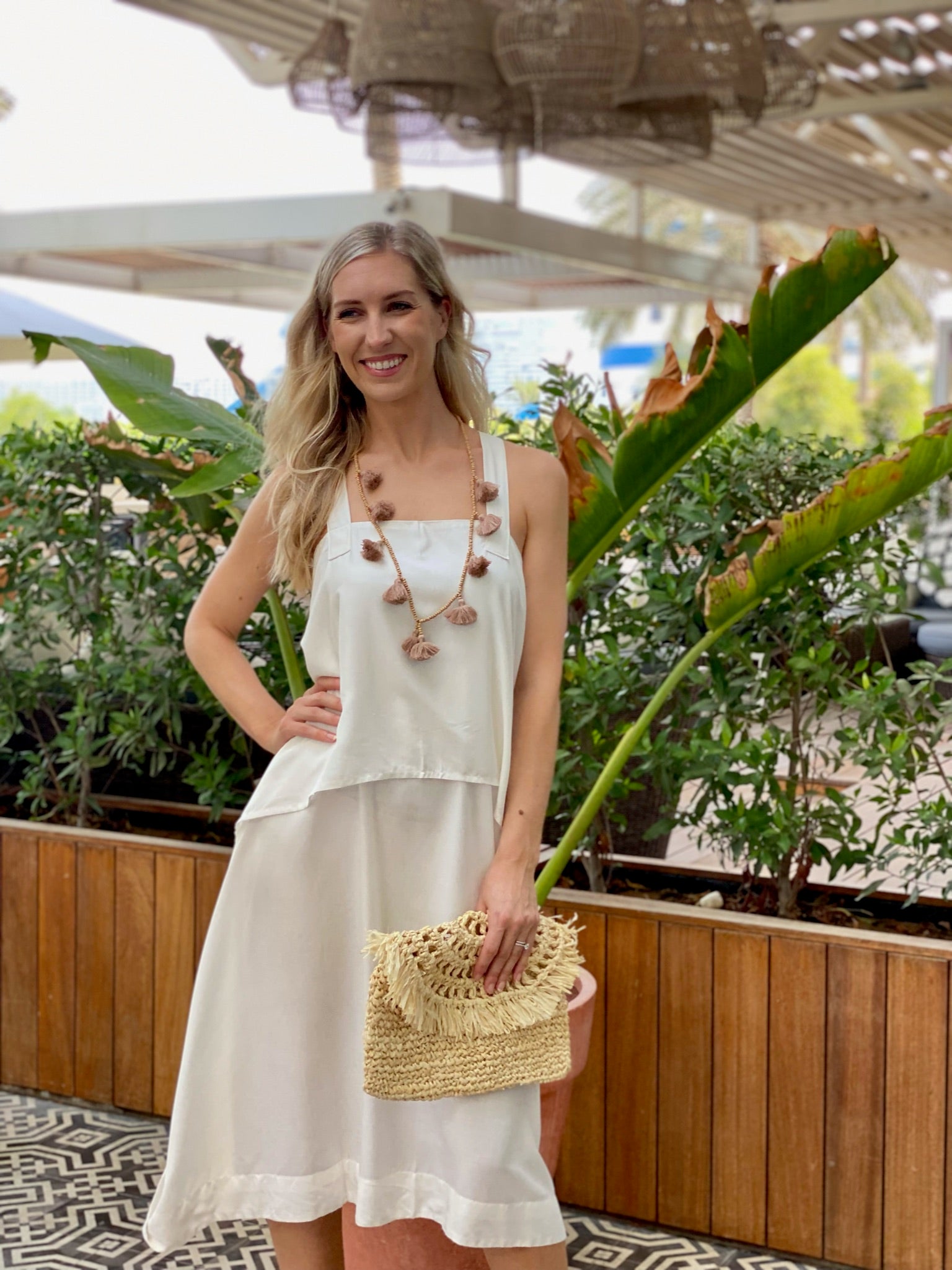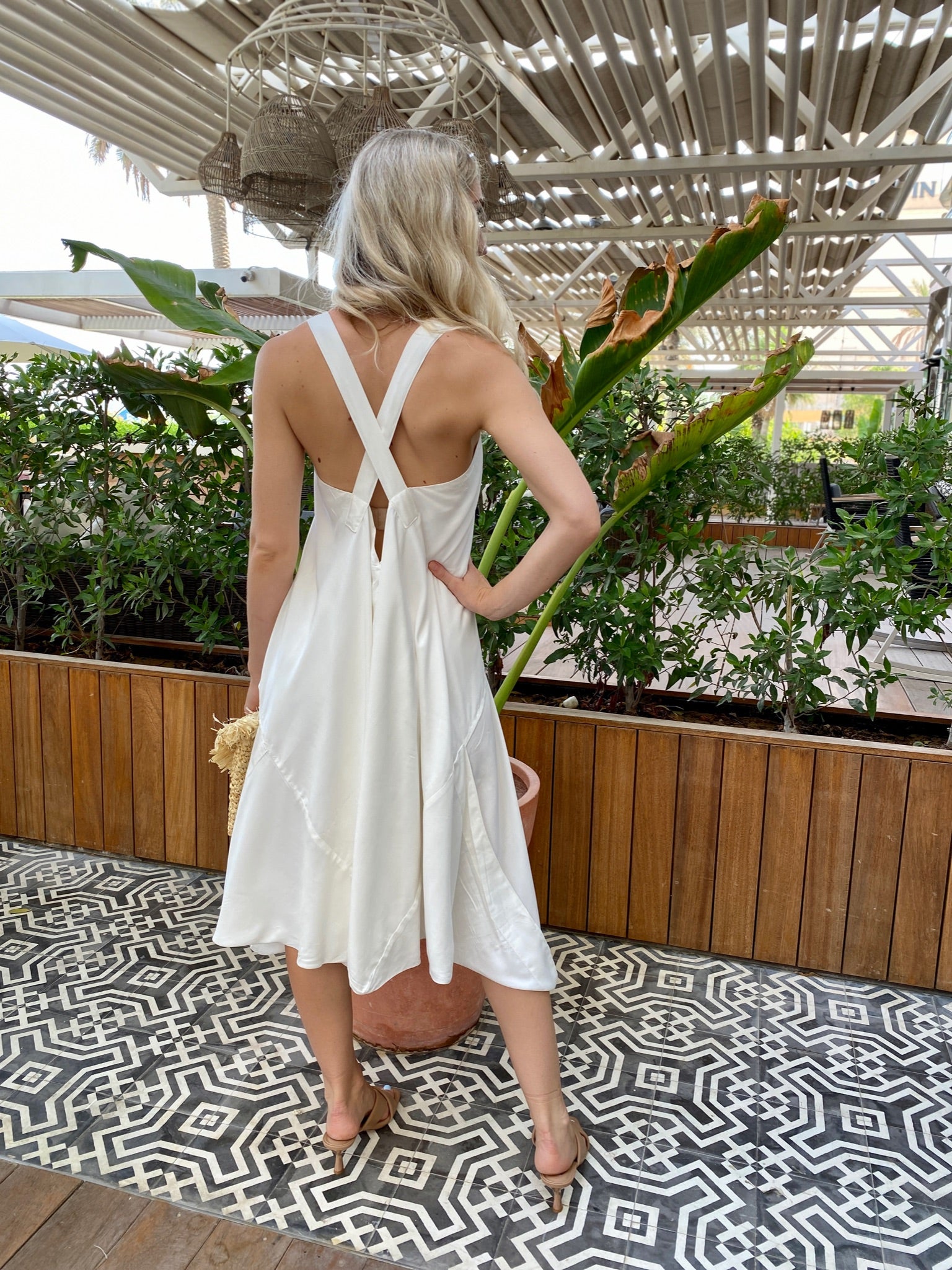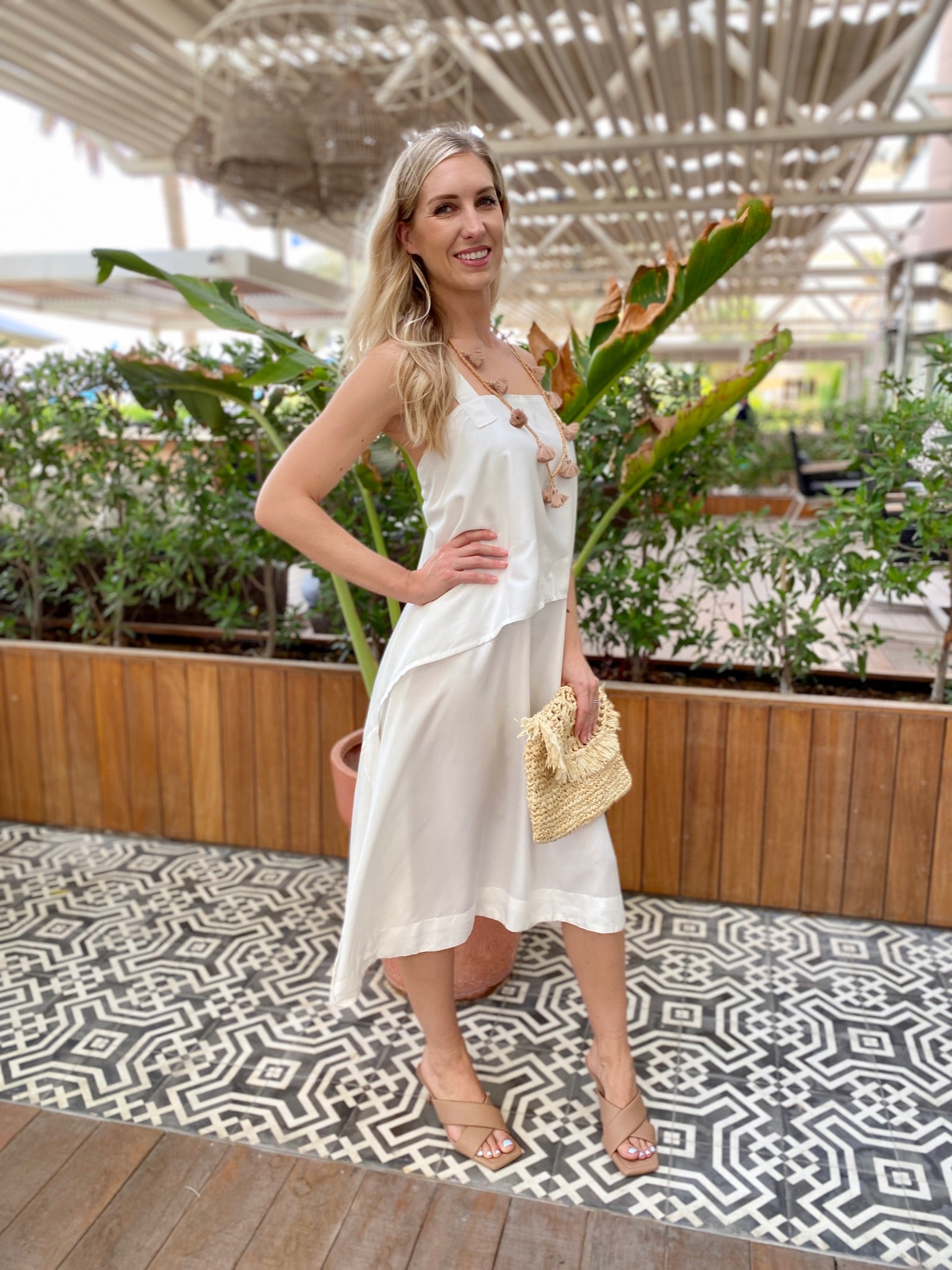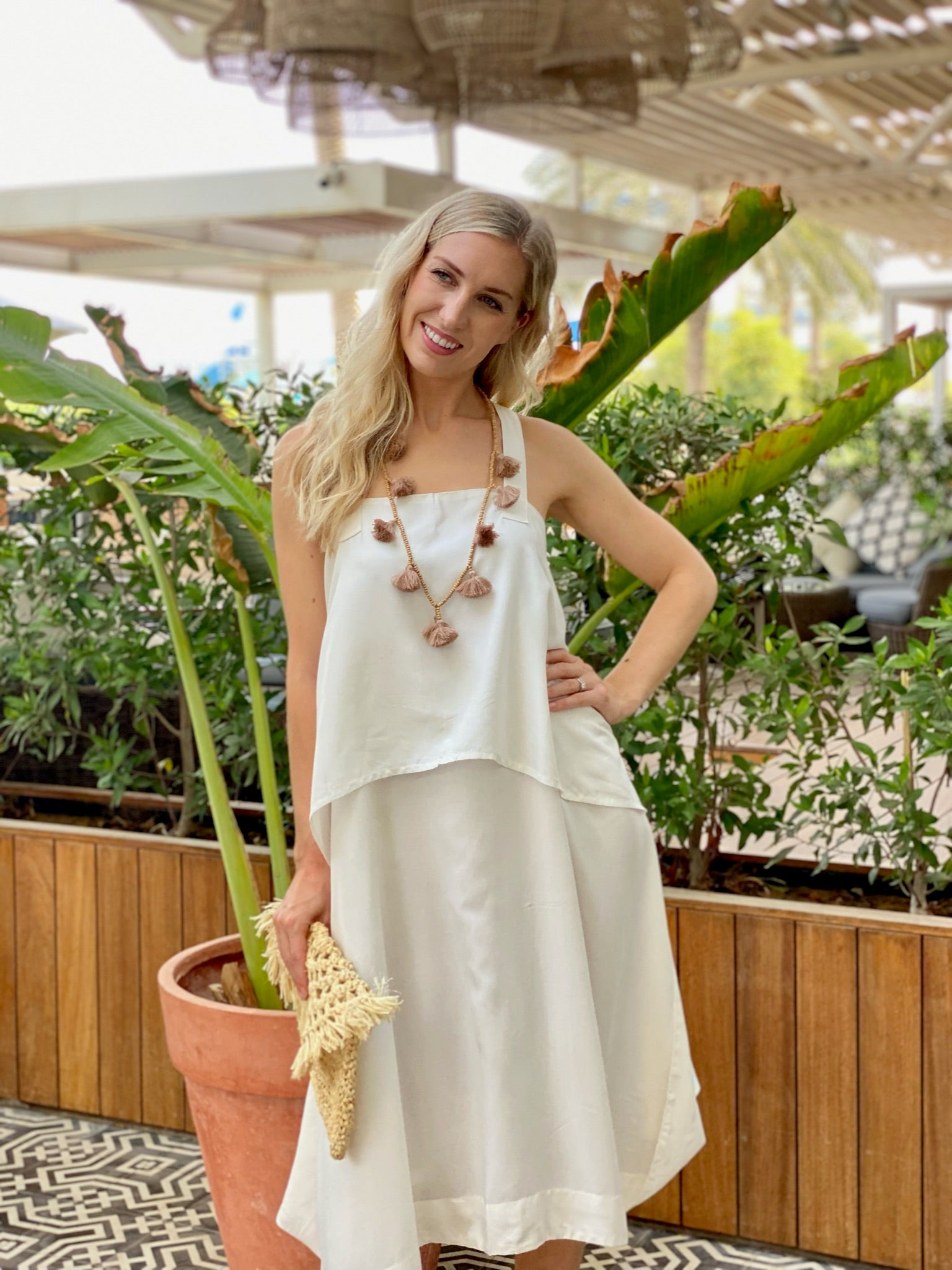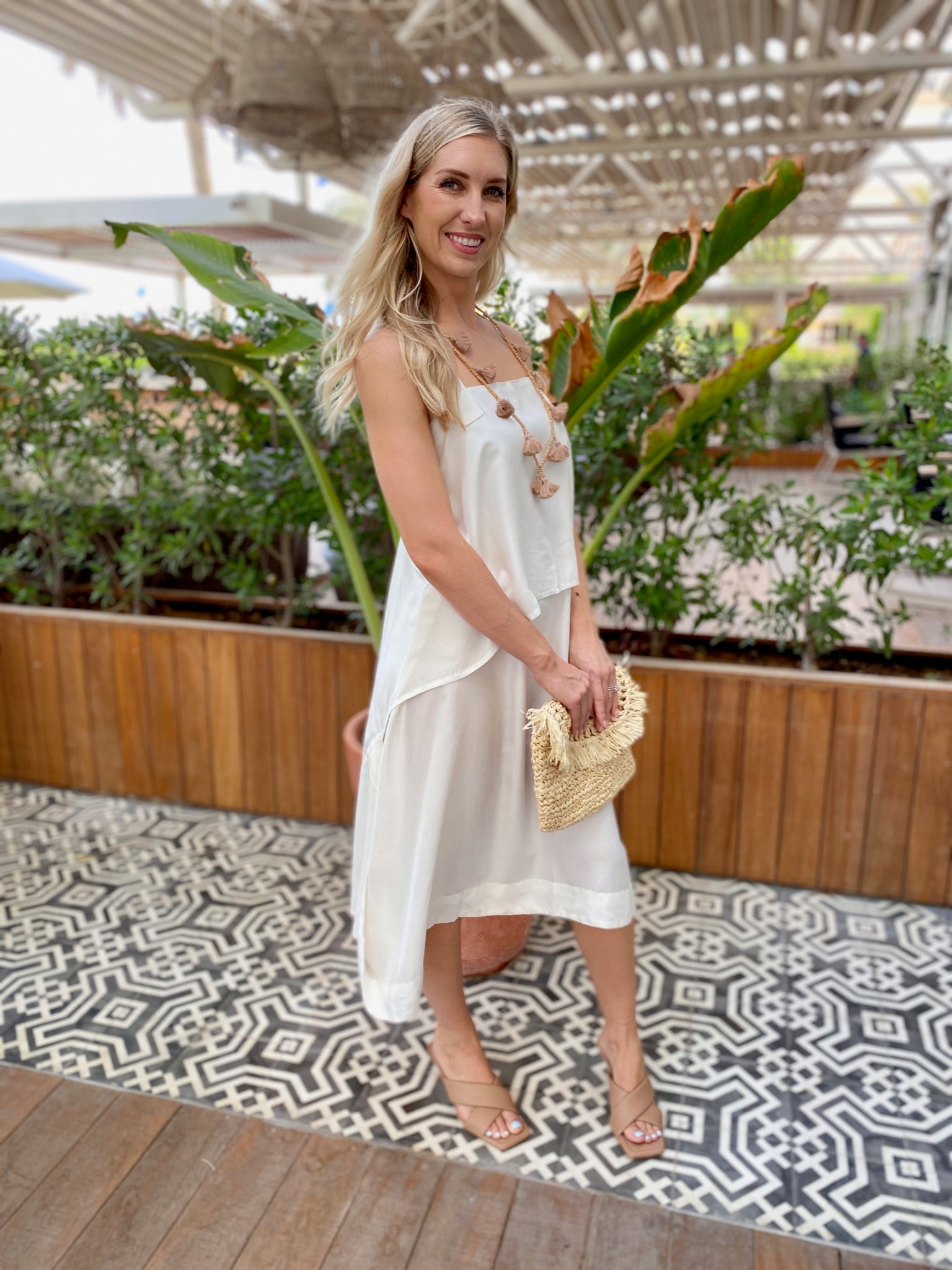 Crop Apron Dress - Off White
This stunning dress has the same flattering apron front as our original long apron dress and mesmerizing back. But the detail is in the unusual folded hemline!  Super stylish to take you from day to night. One size fits all. Also comes in black.
Made from 100% Rayon Voile.
Please see care instructions 
14 day Refund/Exchange Policy on all items (except hats/visors and jewellery.)
Dress Measurements

Chest    48cm
Hip        63cm
Length  91cm 
Measured across front of dress